If you're looking for an authentic holiday and hoping to blend in with the locals here are some tips for traveling in the U.S. Virgin Islands and beyond.
Prior to departure:
Learn some language basics for your new destination. In the V.I. always greet locals with a prelude of "Good Morning/Afternoon/Evening."

Pack smart casual clothing in earth tones, low heels, and limited jewelry. Avoid the "bling" it sets you apart.

Prepare to minimize carrying cash. Visa or MasterCard are ideal, if American Express is your primary card, carry a backup.
are snap, but not ideal to blend into a crowd.
Blending in with your new surroundings enhances your travel experience and lets you feel in tune with the atmosphere. Your posture and mannerisms play a key role in your safety and acceptance. Always act as if you know exactly where you are, even when you know you're a bit lost. Don't bring out a map or guide book. Use a local landmark or in St. Thomas it's easy, look for the ocean, it's never far.
Ride local transportation systems; bus, train, subway. In the V.I. the locals ride the SAFARI.
It's fun to be on vacation and go unnoticed. It's also fun when you are perceived as a local and gain acceptance and sometimes a discount.
Be aware of your movement, voice, and interactions with others and the landscape. Follow local religious customs and do a little research prior to your arrival in any new setting. St. Thomas has a rich religious history. Sunday's are reserved for service and family. Shops, transportation, and tourist attractions do remain ongoing. Go with the flow, shops are open when they're open and may close for no reason at all.
BLEND into your environment.
Like most cosmopolitan communities, St. Thomas is an eclectic society. In Charlotte Amalie, the capital of the Virgin Islands you will be mingling with locals wearing everything from business attire to shorts and flip flops. With such a diverse and wide ranging accord blending is super easy!
Accessaries to avoid wearing when trying to blend:
Carrying a beach bag when not at the beach, backpacks, necklace wallets. Leave these behind in your room or ship. Place ship cards in a wallet or pocket.

Large brimmed hats, cowboy hats, and fedoras, all a big no in looking "local."

Limit photography in public view. Keep cameras pocket size or carry one in your hand, not around your neck. Keep it discreet and no selfie stick.
Recommended items:
Do travel with a scarf. A multi-use accessory for style, sun shade, coverup.

Sunglasses, keep it simple and purposeful.

Avoid high heels. The streets are uneven and flats will take you farther.
move slowly and effortlessly to discover hidden gems.
FYI: that's an octopus!
A little friendly advice:
Do not leave valuables in the car or on the beach, especially in view.

Enjoy some authentic West Indie cooking and street food. Beans/rice is a classic.

Coverup if wearing swimwear beyond the beach. Sunburn is easily attained at latitude 18* and locals will not be wearing a sunburn.

Avoid carrying a guide book or tourist publication.

Mind your manners and represent yourself in a mature fashion.
Setting yourself apart from the norm is not always a good idea when traveling. You will find a greater involvement and acceptance in the local community if you integrate rather than place yourself on display.

For more in depth travel advice, check out: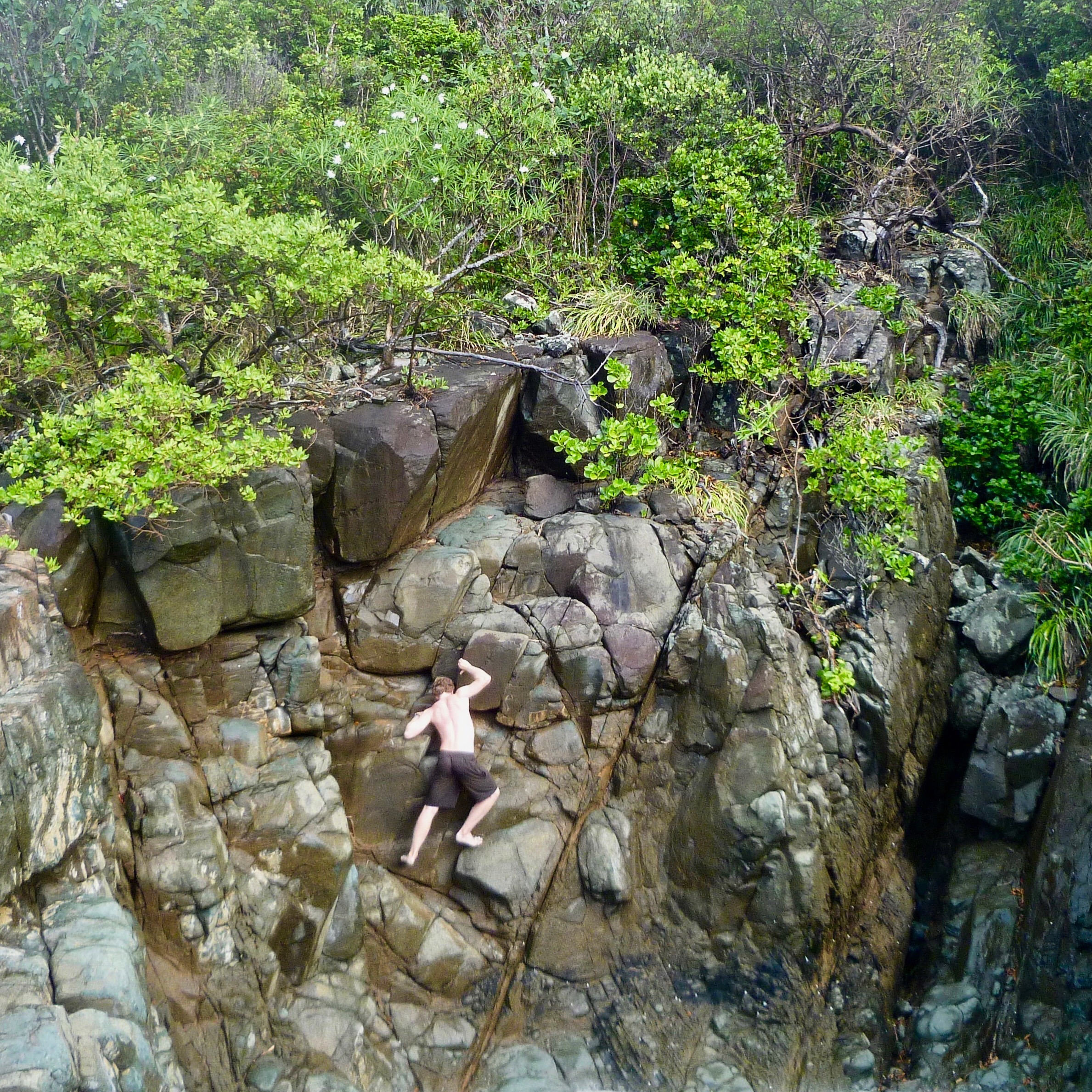 And for an ultimate experience
BLEND into the landscape!
BIG WHOOP - A GUIDES GUIDE